Is Your Jewelry Under-Insured?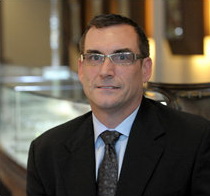 The price of gold and diamonds has risen dramatically over the past few years. It may be time to have your jewelry reappraised and your jewelry insurance rider updated. Several of my customers have had losses, and found that they were unable to replace their jewelry at the insured value.
Most homeowners insurance has a built-in cap with $2,500 being an example of the total for jewelry, unless you have an additional rider. Check with your insurance agent to verify your coverage.
Bring your jewelry in for a professional appraisal to be sure that you have adequate coverage in case of a loss.
Christmas at Jason's
We have some really great Christmas gift ideas. India Hicks initial jewelry that was featured on Oprah's Favorite Things List. These initial pendants start at $120.00. We have a great collection of unique diamond and colored stoned jewelry as well as new pieces from Gabrielle & Co and Honora. I am sure you will find what you need for and gift giving budget. Merry Christmas!
a year ago